FSBO Seller Resources
Flat Fee Listing Services
If you're willing to put in a bit more effort to market your home, it's possible to sell your home yourself without spending all that money to hire a real estate agent. In addition to listing your home for a flat fee, I provide free resources for you to use so you can understand the ins and outs of the Denver, NC market, know what comes next in the home selling process, and be able to sell your home for the most money possible. If you have questions about listing your home for a flat fee, you can always call me at 704-902-6755.
---
Eye-Catching Home Marketing
One of the biggest mistakes FSBO sellers make is not having a marketing plan. By listing your home for a flat fee, you can benefit from cutting-edge marketing, such as:
"For Sale" yard sign (standard Realtor sign)
Centralized showing service
30 professional digital pictures
Property page on SaleBuyProperty.com
Enhanced service: "Just Listed" Facebook ads and email
Enhanced service: Property video instead of photos
Enhanced service: 2 open houses
Leaving the Details to Michael White
Don't worry about having to handle all the details of the transaction yourself. When you list your home for a flat fee, I will act as your liaison and take care of the following essentials:
providing a lockbox
coordinating professional measurement of your home
reviewing and negotiating all offers
coordinating any issues with Buyer Agent
facilitating repair negotiations
reviewing closing statement
evaluating sales price
Putting Your Home on the MLS
In listing your home for a flat fee, you pay just a fraction of what you'd pay in commission fees to put your home on the market. Anyone who looks online for properties in the Denver area will be able to see your listing, which includes eye-catching photos and a detailed description of your home.
Complimentary Home Evaluation
The biggest mistake you can make when selling your home For Sale By Owner is not pricing it correctly. You'll hear a lot of real estate agents talk about a comparative market analysis, which is essentially an evaluation of your home based on recent sales in your neighborhood and home improvements you've made. I offer this evaluation for free and with no strings attached. You can get started here:

Complimentary Real Estate Reports
Are homes in your neighborhood selling quickly? Are homeowners getting multiple offers for their properties? If you want to know what to expect during your own home sale, take a look at recent home sales in the Denver area as well as in your own community. Ask me for a free Neighborhood Sold Report.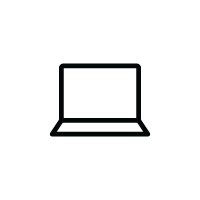 Free Access to Video Resources
If you prefer videos that explain the Denver, NC real estate market or important tips for homeowners, you can search Michael White on Youtube to find my channel. You can watch or listen to these quick topics that cover everything from thermostat settings to the importance of a survey.
---
Contact Michael White to List Your Home
If you're interested in learning more about my flat fee listing services, or if you want to go ahead and list your home on the Denver, NC market, contact me directly and let's talk.